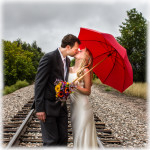 Eric and Steph Paciotti had "The Wedding With the 100 Year Flood Story Behind It" and their story is now captured in a gorgeous 12×12″ hardcover Blurb wedding album book.
It was very important to me to make this bride and groom's wedding album book turn out especially spectacular, because the couple went through sheer hell the week before their wedding. (more…)
---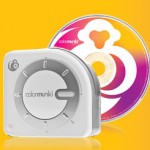 Oh, how I love, love, love my X-Rite ColorMunki color calibrator!

What makes me especially partial to the ColorMunki Design model I use is that it not only color calibrates my  computer's display, but it also calibrates my printer to match my display, making perfect home prints possible on the first try, every try.  (more…)
---