When Dan Bailey Talks, Smart Photographers Listen!
Call me a Dan Bailey groupie if you will; it's okay, I don't mind. I can live with that because I know the truth, which is this:  When Dan Bailey Talks, Smart Photographers Listen!  I listen because I trust the universe and I believe sometimes fate sends exactly the right people across our paths to help us learn what we need to learn. The universe saw fit to send pro photographer, Dan Bailey, across my path.  Because I chose to view this as more than mere coincidence, in less than a year, Dan has impacted my photography in more ways than I can count.
For those who aren't the types to actually read an entire article, it is important that you at the very least get this:  READ DAN's eBOOKS!

Hopefully, you'll read on to find out just why I stated that as an imperative, not merely a suggestion, and why I titled this article: When Dan Bailey Talks, Smart Photographers Listen! If you don't plan to read on, but you are considering buying any (or, if you're smart, ALL) of Dan's very affordable and invaluable eBooks, please use my affiliate links to help support As Seen by Janine. Just click the book images below to order.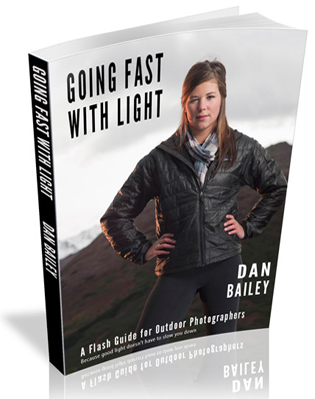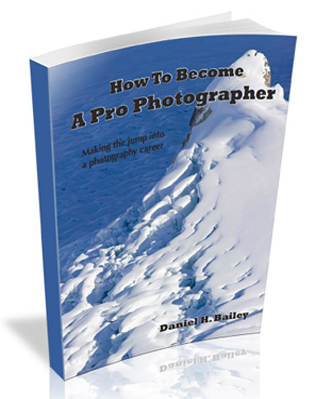 Dan Bailey has attained the status of being one the most influential photographic  mentors in my life thus far.  It would be exceptionally hard to name all the photographers who've inspired me over the years.  My lifetime of mentors  started with my father, George, who bought me my first camera when I was six and who, on every family vacation, took at least a hundred photographs and encouraged us to do the same. I can still hear him saying about every great shot (and even my not-so-great shots), "Isn't that lovely?"  My next major influence was my big brother, Geoff, who helped me shoot and print my first 35mm black and white photos in his home darkroom when I was just nine.  Add to these early family influences the discovery of infamous masters like Ansel Adams, John Fielder, Art Wolfe, and many others, whose work inspired me to turn photography into a true passion and profession.  Enter the digital age and social media explosion, bringing a plethora of truly gifted professional and serious amateur photographers I've connected with via social networking sites, blogs, online tutorials, and in-person photography training workshops.  As a result, it has become impossible to list all the mentors who have propelled my photography skills forward to a more professional level.
Yet, over the past year, the one name which has come up again and again (and again!) for me is Dan Bailey.  Sure, a big part of why Dan has had such an influence on me is that he is an outdoor adventure photographer, which, for me, combines my two greatest loves in this life: playing outside and photography.  This is why I was the very first person to purchase Going Fast With Light when it was released, because I do actually care to ski UP a mountain carrying a backpack with a small arsenal of camera and lighting gear!  If you missed it, click here for my Going Fast With Light Review.  However, Dan would have still had a huge influence on me even if I never ventured into the realm of adventure photography.  I recommend his eBooks and other publications, regardless of your styles of photographic interest.  I say this because, aside from fueling my burning wanderlust for outdoor adventure, Dan shares so very much information about photographic gear, techniques, and the practice of being a professional photographer.  It only takes a glance at the list of his clients, the tearsheets of his published photos, and the galleries on his website to see that this man truly is an admirably accomplished professional.  The learning one can cull from Dan is applicable to any style of photographic shooting and the most amazing part is, he never, ever stops!  I swear, this guy is the proverbial Energizer Bunny of the pro photography world!  He posts more useful information in a day than I can post in a month.
I mention posts, because, thus far, most of what I've learned from Dan has been in written form.  In fact, I've actually only heard him speak twice.  The first time was from the back of the audience of The Flash Bus Tour training by Joe McNally & David Hobby in Denver last March, I heard Dan announce himself as the person who'd traveled the greatest distance for the event.  The second time I heard him speak was quite recently, in his video review of the Lowepro Photo Sport 200 AW, now my favorite photography backpack and soon to be the the topic of my next blog post.  In between these two chances to actually hear Dan speak, I have learned a veritable boatload from all I've read that Dan his written!  Thus, while I entitled this article When Dan Bailey Talks, Smart Photographers Listen, I almost chose When Dan Bailey Writes, Smart Photographers Read. I really did almost call it that, but I just couldn't resist the E.F. Hutton analogy!
Aside from his eBooks, which I can't recommend enough, there are lots of other ways you can read what Dan has to share.
Be sure to follow his blog since, regardless of what kind of photography strikes your fancy, it is wonderful to vicariously enjoy the amazing adventures and travels in Dan's posts.
Dan Bailey's Adventure Photography Blog
Better still, subscribe to his newsletter, which is far more than just a summary of recent blog posts you may not have had time to read; it also includes exclusive pro tips, ideas, insights and links not included in the blog.  You'll also get advanced news about upcoming eBooks. Last but not least, the newsletter will let you know about Dan's special offers and discounts, including some offers exclusively for subscribers to the newsletter.
Website:  http://danbaileyphoto.com/
Blog: Dan Bailey's Adventure Photography Blog
Dan Bailey Adventure Photography Newsletter
Dan can also be found on Facebook
and on Twitter @Danbaileyphoto.
In case I've not driven this point home yet, When Dan Bailey Writes, Smart Photographers Read! I don't know how he does it, but this man is so on top of what is going on in the world of photography, he is like having your own personal "Associated Press" for photographers.  If you follow Dan, you'll get the news and you'll get it first.
Of course, don't forget to buy Dan's eBooks and I'd be grateful if you help support As Seen by Janine by using my affiliate links, clicking on each of the book images above to place your orders.
If you also wish to "listen" to Dan, as referred to in the title of this post, click here to watch and listen to Dan's  Video Review of the Lowepro Photo Sport 200 AW Camera Pack.   Dan talked and I listened, because I know that this guy does his homework before he recommends something. He has already done the research and field testing I don't have time to do, so I promptly used Dan's Lowepro affiliate link and promo discount code to order my own pack.  Stay tuned for my next post all about Why I Truly LOVE My Lowepro Photo Sport 200 AW Pack!
THANKS DAN, FOR THE DAILY CONTINUED INSPIRATION!