Photocrati's Supercharge Your Photography Website Workshop: June 24, 2013
As Seen by Janine is going to Photocrati's Supercharge Your Photography Website Workshop at Colorado's Red Rocks Amphitheater and Visitor Center, near Denver, on June 24, 2013.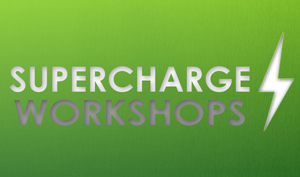 For any photographer, spring cleaning, web marketing, and SEO fine tuning of your website and blog are super important tasks which can often get procrastinated. I mean, who wants to sit at a computer when going out taking more photos is so much more fun?  Yet, chances are you are one of the many photographers who, like me, finds that despite blogging, posting to G+, Facebook, Twitter, and other social media, you are still not getting clients through the Internet.
Also, chances are that, like me, it's taking you seemingly forever to implement all the great things you've learned here and there about web marketing for photographers. Sure, there are tons of free resources out there; articles and videos galore on boosting your SEO, web marketing, and increasing the odds that customers searching for your services will find you. But it's hard to synthesize all that information; it's harder still to make the time to comprehensively implement changes which will actually increase business and sales.
This is why I'm excited for Photocrati's Supercharge Your Photography Website Workshop because it will be a full day training specifically devoted to optimizing web marketing for photographers. Instead of doing a tiny bit here and a tiny bit there, this will be a full day of hands-on training, which will even include live case studies with participants' websites.
[ Shameless groveling to Photocrati inserted here:  I will sure be happy if my website and blog can be used for one of the live case studies. Pretty please with sugar on top! ]
I created my As Seen by Janine: Eyes of the World Images photography website using Photocrati, which is a premier WordPress theme for photographers. I selected Photocrati because the quality, ease of customization, ease of use, an integrated blog, eCommerce features, and affordability made this website solution extremely competitive compared to the cost of other photography website services.
I'll admit that it was affordability which drove my decision initally; as a professional photographer who was spending $30 per month to maintain a site on one of those competitors, I could not justify the ongoing expense. Photocrati, by contrast, is a one-time, very affordable $89 purchase of the photography WordPress template, which includes countless easily customizable themes. No monthly fee and no commission on eCommerce sales.
The next most important consideration for me was the extensive ongoing support available from Photocrati and from an entire community of fellow Photocrati photographers. Photocrati has an extensive help section and also a help user forum. Both are accessible right from your WordPress dashboard and the good folks at Photocrati are also very responsive to email inquiries for support on questions not answered by searching the forums. I've been really impressed with how quickly and professionally all my email inquiries have been answered.
Stay tuned for a future full review of Photocrati with screen shots and many more details about why Photocrati is such a perfect choice for photography websites. Meanwhile, if you're already considering buying Photocrati to create a photography website or to move an existing site like I did, please use my affiliate link so that your purchase can help support As Seen by Janine.
Be sure you also sign up for the Supercharge Workshop, so you can do things right, from the start. While this is a paid workshop, the $249 price is extremely competitive compared to similar full-day workshops out there, plus if you register by June 10, you pay only $199; a $50 savings! I firmly believe the workshop will pay for itself in the long run, through increased business and sales.
Worried about missing time to be out taking photos? Worry not! The bonus of the Supercharge Workshop is that Photocrati understands how hard it is for photographers to put working on web marketing before going out and shooting photos. This is why the workshops are being held in locations which are stunningly beautiful photography locations and a photowalk will be held after the instruction for the day. I can't wait to take part in both the workshop and the photowalk at Red Rocks Amphitheater in Morrison, Colorado, where the photo below was taken.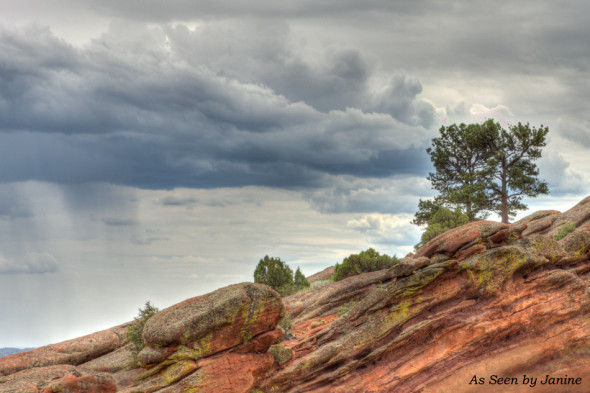 A supercharge workshop is also being held in Hamilton, New Jersey for "East Coasters." Here is the link to sign up for both the Colorado and the New Jersey Supercharge Workshops.
Fellow Colorado photographers, I hope to see you at the Red Rocks Supercharge Workshop on June 24!
By Janine Fugere
As Seen by Janine: Eyes of the World Images