Sale on Dan Bailey's Photography eBooks!
Dan Bailey is having a 25% off sale on all of his photography eBooks for the month of July! These include: How to Become a Pro Photographer, Making the Image, and Going Fast With Light.

To order  Dan's books, click on any of the book images in this post, which are my affiliate links so your order will help to support As Seen by Janine, as well as helping  you to become a better photographer. Be sure to use the promo code:  JULY25 when ordering to get your 25% discount.
Dan Bailey has been a huge source of learning and inspiration to me over the past couple of years, as anyone who's followed my blog or social media threads already knows. Those who aren't aware of why Dan has made such an impact on me, check out these earlier posts:
When Dan Bailey Talks, Smart Photographers Listen!
Daniel Bailey's Going Fast With Light eBook Reviewed
Dan Bailey, an Alaska based adventure and location photographer, has an extremely impressive portfolio of published work and a long list of well-known clients. But the best thing about Dan is his devotion to inspiring and helping other photographers to learn. Dan has three photography eBooks which are all invaluable learning, whether you are an aspiring photographer or already a professional who just wants to learn new insights to how another pro does things. Even the casual hobbyist will benefit, since the books are explained so clearly.
The three eBooks, all of which I love, are:
How to Become a Pro Photographer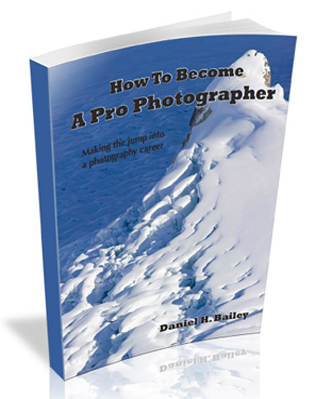 Making the Image
Going Fast With Light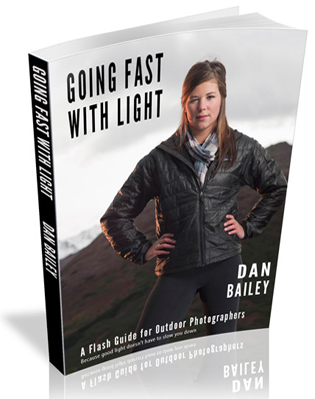 To get the books, just click any of the book images, which are my affiliate links to order Dan's eBooks. The price of the books is already unbelievably affordable, but don't forget to use the discount code JULY25 at checkout to save 25% during the entire month of July. At these prices, be sure to order all three books – you'll be glad you did!
Below are links for all the sites where you can learn more about Dan Bailey and his photography, subscribe to his feeds, and follow him on social media sites. All of these are highly recommended for great inspiration, gear reviews, how-to's, discount promos on big-name gear, and more.
Website:  http://danbaileyphoto.com/
Blog: Dan Bailey's Adventure Photography Blog
Newsletter: Dan Bailey Adventure Photography Newsletter
Google+:  +Dan Bailey
Facebook: Facebook.com/danbaileyphoto
Twitter: @Danbaileyphoto
Perhaps the best thing about following Dan Bailey is becoming part of an active online "community" of photographers which Dan helps to rally regularly! So get the eBooks and follow Dan ~ once you come into the fold, you can't help but be inspired…
As Seen by Janine: Eyes of the World Images