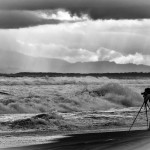 As Seen by Janine's recent travel and photography adventures in Panama have left me with treasured memories and hundreds of photographs still waiting to be processed. Among the photos I will cherish the most are some which are not mine, but these photos taken of me by photographer Ron Elkind.
---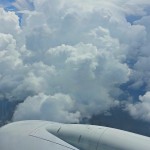 There is nothing like seeing the clouds from above, especially when heading on a grand adventure! These were some fun phone pics from my airplane on my flight into David,  Chiriquí, Panama. This was my last flight to get to As Seen by Janine's three week travel photography adventure in Panama.
---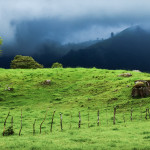 "Adventure is worthwhile in and of itself." ~ Amelia Earhart had it right about that, which is why I came to Boquete, Panama on perhaps the grandest adventure and photography expedition I've ever undertaken.
---